Zero Waste your Wrapping Paper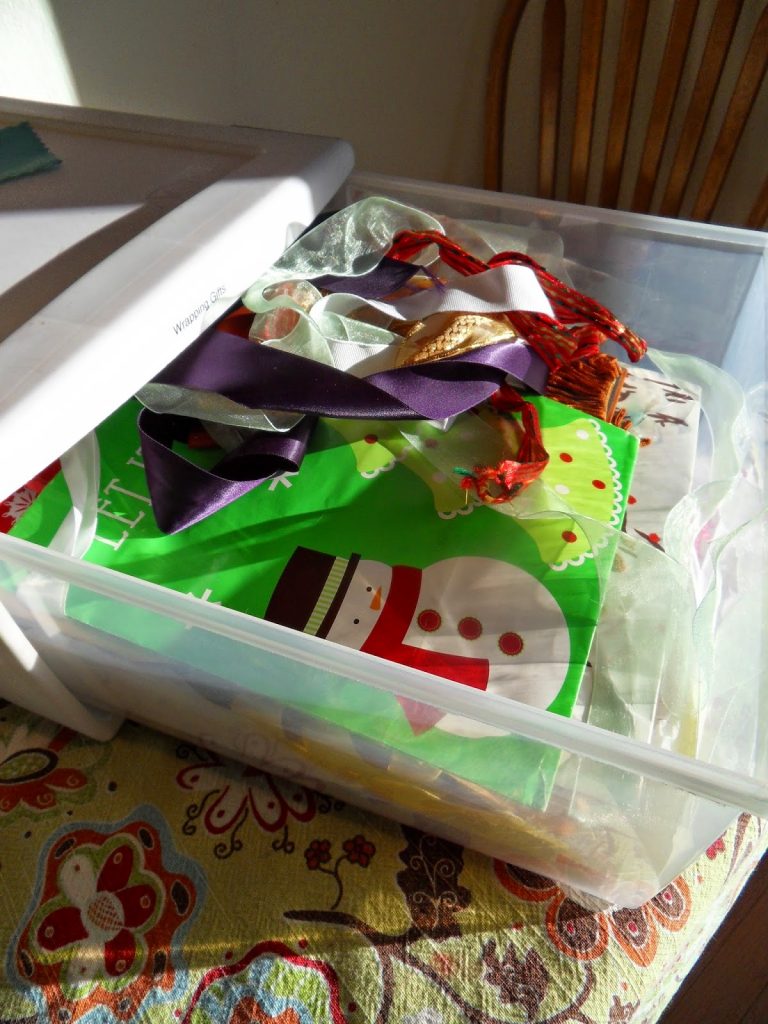 I'm trying my hardest to become notorious in my small circle as a gift-bag reuser.  If you give me a Christmas present in a decorative bag, chances are about 1 in 5 you'll see it again at your house next year.  If your bag features nothing but green and white glitter or a light rose background, studded with snowflakes, I'm totally using that for my daughter's birthday in January.  And maybe my other daughter's birthday in February.  Subtle Hanukkah bags even might find themselves at a baby boy's first birthday.
Gift bags are nice because they are easy to store.  I even smooth out the tissue paper and resuse that.  But overtime I'm going to need some more options.  And here's what I'm thinking:
For some reason I've got a dozen or so old timey handkerchiefs.  You'd think my family was planning to take the Subaru
Outback to hold up the closest Wells Fargo.  No, instead, I'll use those to wrap some smaller gifts, like jewelry boxes or a deck of Strawberry Shortcake playing cards for the oldest.  Mine aren't as pretty as this example, but here's a tutorial: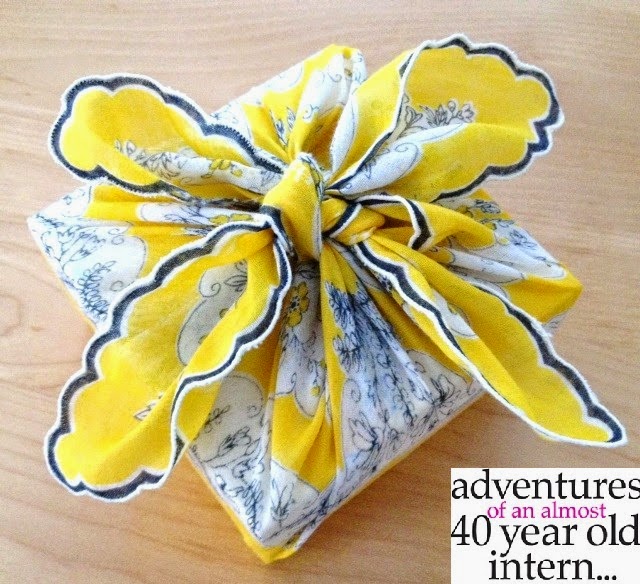 I've also got some pretty scarves I can't let myself throw away.  They can handle a bigger gifts, like clothing or even coffee table books.
Newspapers, comics and brown grocery bags can be dressed up with saved ribbons and bows.  Or let the kids decorate them with crayons or stamps.  The best part:  you can let the kids rip them to shreds, avoiding the Grinch Mother from running around, yelling at everyone to "save the wrapping!  don't rip the wrapping!"  No one likes Grinch Mom on Christmas morning.
This year I will try to wrap some gifts from these magazine covers.  I should have gone electronic on these by now, so this is really just to assuage my eco-guilt.  Speaking of that, these Scholastic ads my daughter brought home can also be used.  How is Zero Waste mommy still on this list anyway?

Old maps are also an option, but a difficult one for me.  Destroying a map, no matter how old, is total anathema to me.  Unless I'm cutting through the 38th parallel.  That's kinda fun.
Or thrift store sheet music?  I'm sure there's a Boyz II Men pop charter out there collecting dust.  Although, "I'll Make Love to You" might be more appropriate for an entirely different holiday.
Last year's calendar?  I love, love, love this one.  I hate throwing away (I mean recycling) old calendars because they are so pretty.
Don't hate me for this one…but what about one or two of the hundred art projects your girl brought home from school?  Surely there's a "dinosaur, I mean, lion, I mean, what is it exactly, baby?" painting you could spare to wrap Grandma's box of See's candy.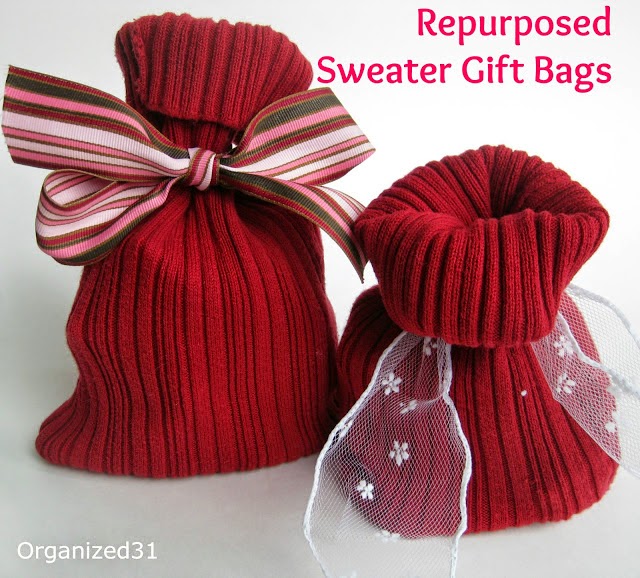 And as always, the options are endless for the crafty.  Here's a template for gift bags from old sweaters.  If you are a knitter, you could use some of that leftover yarn to tie up some presents or fasten tags.
And speaking of tags, I don't really use them.  I use a Sharpie.  Because my standards are low.   But you can make tags out of old Christmas cards, or heck, reuse the ones you got in the mail this season.  Or from the wrapping you saved from last year.
Finally, what about the Big Man?  In my house, Santa traditionally uses some plain brown recycled-content wrapping paper with a red ribbon.  While researching this post I came across something called Santa Sacks.  I was leery at first of this Etsy darling, afraid of starting some insane new holiday tradition like Elf on the Shelf (in 800 square feet?  I don't think so ladies).  But…the more I think about it, the more I think I'm going to find some thrift store fabric and a friend with a sewing machine and make this happen.  No need to wrap the gifts, just place them in the sack.  I don't have to hide the bag from the kids – in fact, I'll go out of my way to say that Santa is now eco-conscious – and the rest of the year I can use it to store my Christmas decorations.  What a great idea!  It's a Festivus Miracle!