Zero Waste Laundry Soap: Leave it to the Pros
So I hate to start off the month on a downer…but I don't make my own laundry soap.  I've been told it is quite easy and quite inexpensive.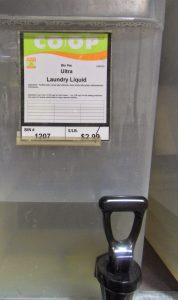 But I don't do it.  And there are a few reasons why.
1.  Because I'm lazy.
2.  And I'm lucky enough to live near a co-op that supplies laundry cleaner in bulk.  This stuff is good for HE washers too.  I know because I made the guy get out the bucket and show me the HE sticker.
3.  And because making homemade laundry soap doesn't really get me out of the waste business any more than using store-bought detergent.
When I use store-bought, my trash is exactly one plastic jug and one plastic lid.  In this town you can recycle both (though I recognize not everyone is this fortunate).
If I were to make homemade detergent, besides the effort (see Reason 1), I'd still have the wrappers from the soap to toss, not to mention a cheese grater to clean.  Oh the humanity!

Now you can, in theory, recycle the cardboard boxes from the sodas and Borax, but anyone that has had a box of Borax for close to a year knows one of two things is going to render that box useless at the recycling center:  it's going to become supersaturated with product or your kitchen plumbing will sprout a leak, creating a Borax beach party under your sink.
Now – I'm ready for "But you make your own cleaner and that's not really Zero Waste either?"  Yes, the same argument could be used here for buying cleaner.  But the difference is, I already have my cleaner ingredients on hand for other uses.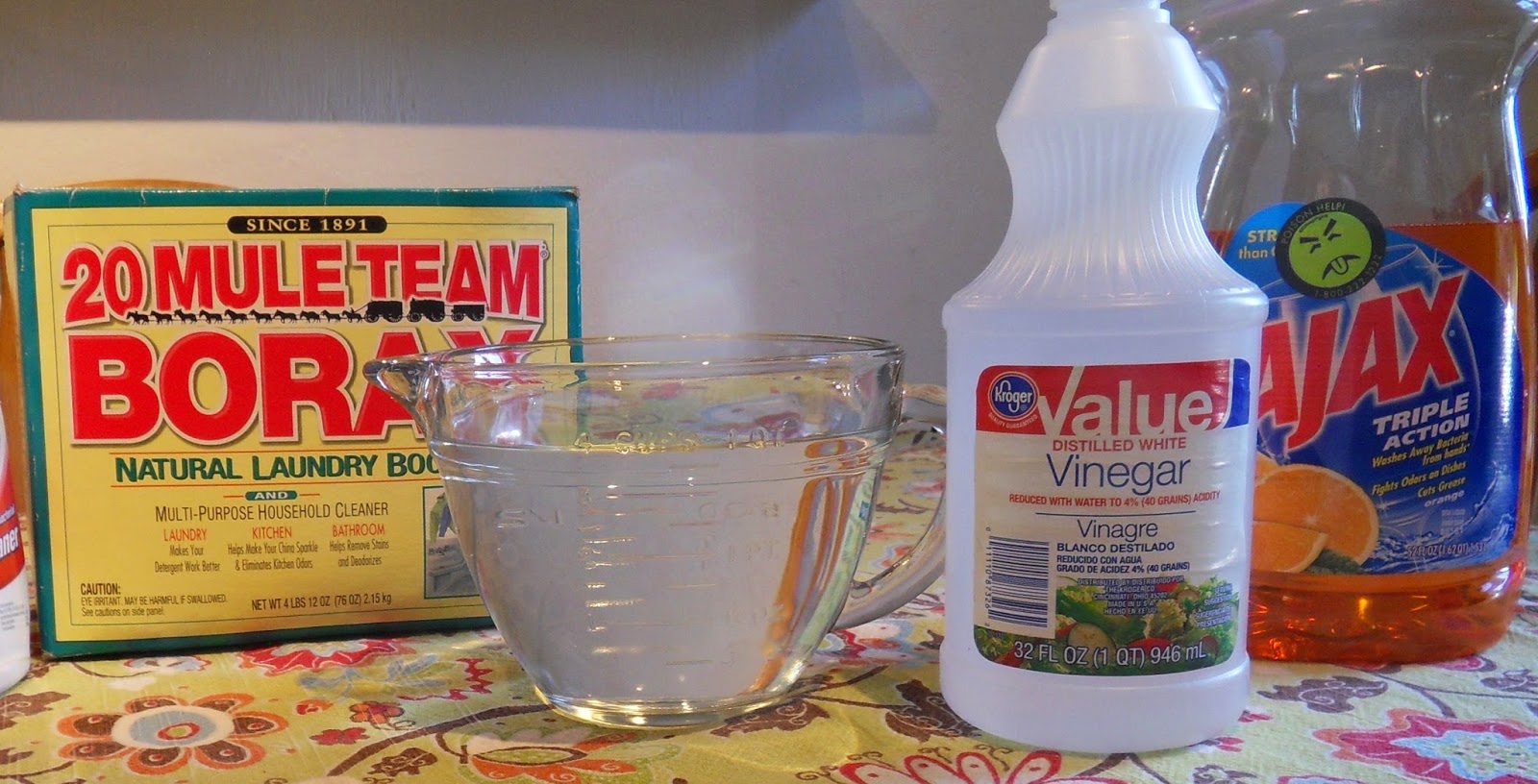 Bea Johnson, of Zero Waste Home, uses the Seventh Generation powder in a recyclable cardboard container.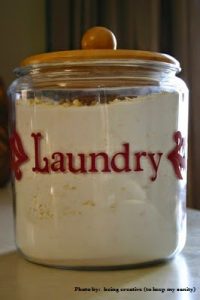 I gotta say – I hadn't thought about using a powder until now.  It's probably cheaper than the liquid and I'd rather recycle cardboard than plastic.  And yes, powder detergents are okay in HE machines, in case you were wondering (and I was).  Just don't mix with liquids (a powder detergent and liquid fabric softener, for example) or you'll make a detergent 'cake' that'll get stuck inside a pair of pants and not share the soapy love with the rest of the laundry.
But…I think making your own laundry detergent is a great idea if you are trying to save money or avoid the unknown mystery poisons of the world.  So here's a link to the soap my cousin Samantha has been making for years.
The author answers some good FAQs at the end of the page.  The Oxyclean-like containers should be recyclable, depending on your area.  Or, you can do what my cousin does and reuse the plastic bins to hold the detergent.