What to Buy and How to Buy School Supplies at Thrift Stores
Before you go:  Check your own house.  I would bet you've got 35% more writing utensils than you need.  Or maybe a spiral notebook or two extra.  Kids don't like the cover?  Give them some TMNT stickers and let 'em have a field day.  Maybe your older child has hoarded some erasers or a calculator.  It's time for a raid.
1.  Go early.  As in, earlier than I posted this.  This close to school starting all the good stuff was snagged from the more popular thrift stores in town.
     **Many folks like to wait until the sales tax-free weekend to do their school supply shopping.  But in New Mexico (and plenty of other states), non-profit thrift stores are exempt from sales tax.  So no need to wait. 
2.  Backpacks.  At some point you'll want to invest in a better-quality backpack.  But until then, go for the cheap one featuring a Disney/Marvel character that your child won't want to wear next year anyway.
**Let your child help you pick stuff out at the thrift store.  DON'T bring them to Target to get the rest of the items on your list.  Suddenly that used Tinkerbell backpack won't look as good next to a row of Elsa and Anna Sisters Forever backpacks.
3.  Back to School Clothes (the "I want" kind):  your best bet here would be jeans and shirts.  Just like your closet, thrift stores have more tops than they know what do with.  Unlike your closet, they also have excess well-fitting jeans.  Let your kid pick some tops while you grab some bottoms.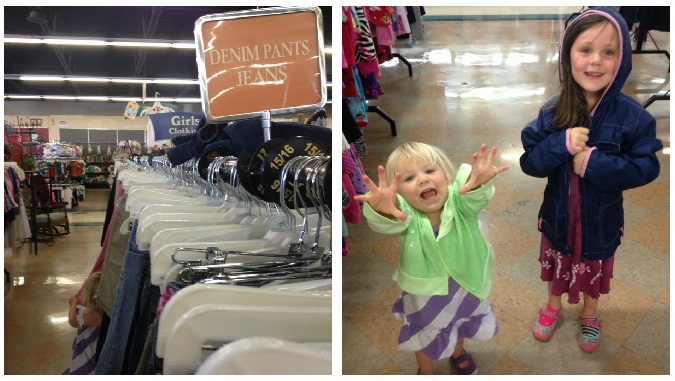 4.  Back to School Clothes (the "You need" kind):  Winter gear.  Some coats get worn every day and then passed down to a younger sibling who proceeds to do the same.  Some coats get worn once or twice then sent to a thrift store because Mommy doesn't have time to list it on Craigslist.  THIS is what you are looking for.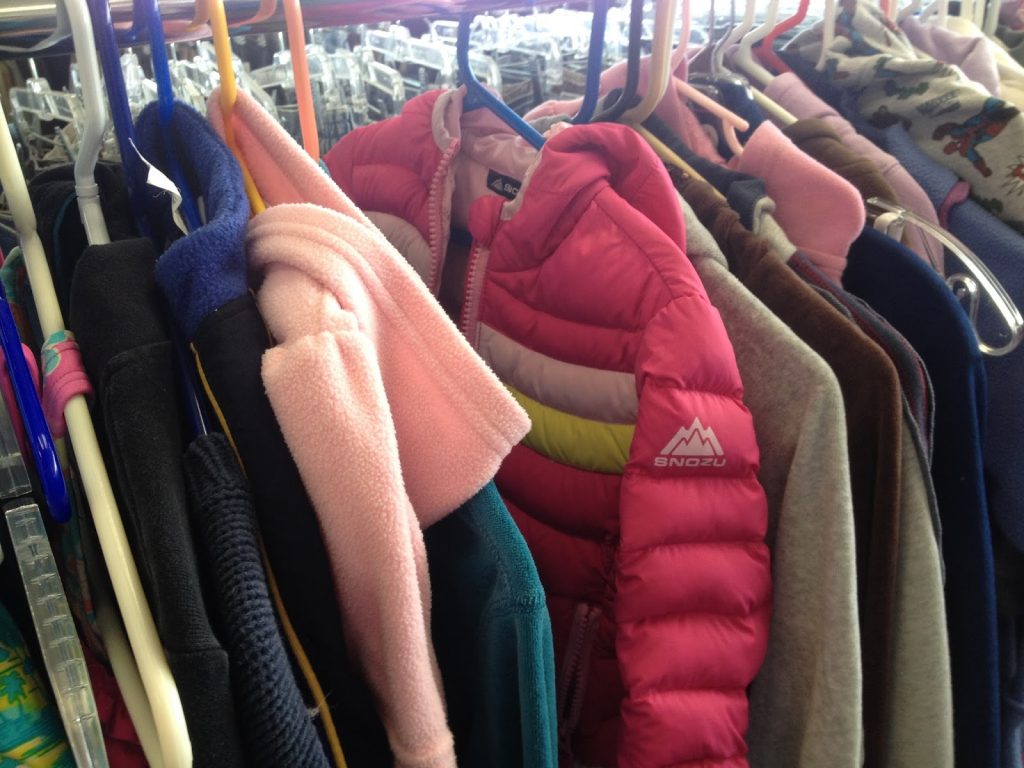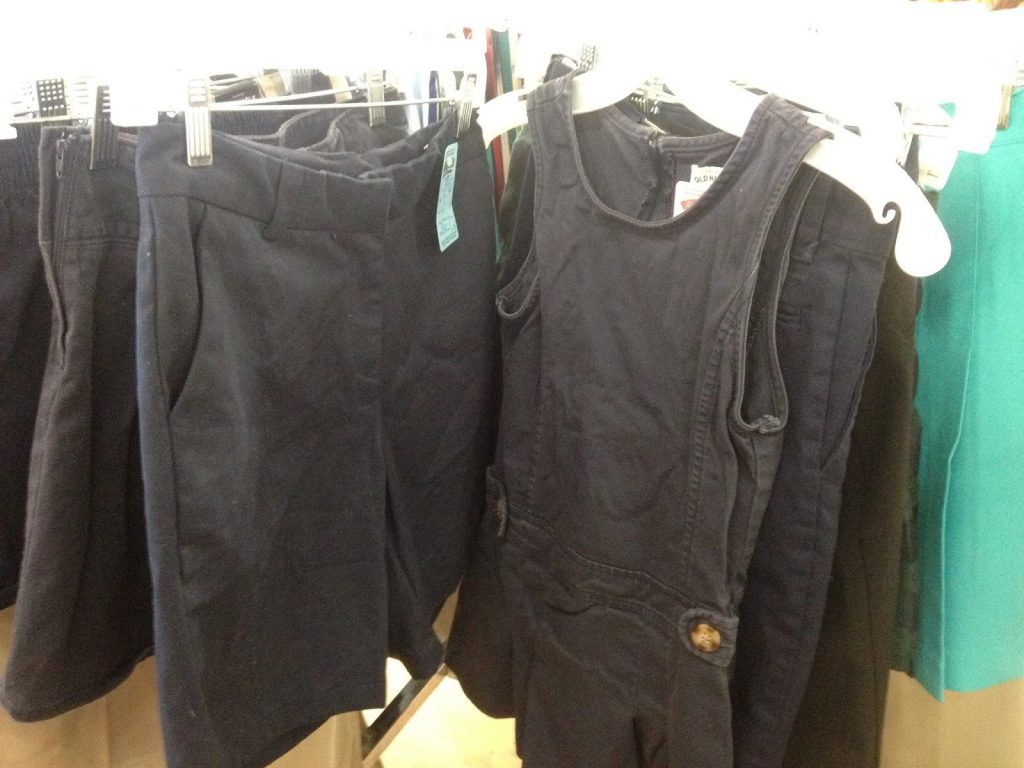 5.  Uniforms.  New Mexico has a large Catholic population and with that comes parochial uniforms.  Like my old Girl Scout uniform back in the day, you'll find these in spades at thrift stores.  Although to get the right sizes, see #1.
     **With all clothes, check for rips and tears.  This adorable puffer on my youngest was only a $1.  But it had a little tear in the front.  For you it would either be an easy fix or untenable aggravator.  Know thyself.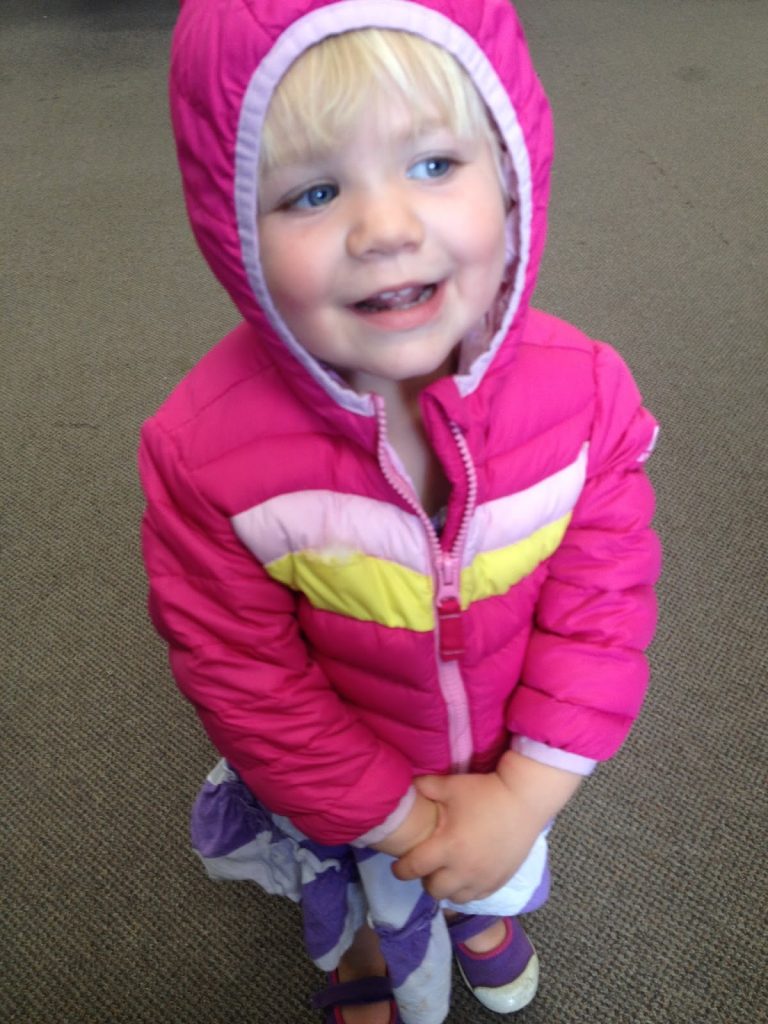 6.  Sporting equipment.  Now that summer camp season is over, organized sports will dominate your life.  Adidas doesn't need anymore of your money.  Get your cleats and shin guards (or jerseys or pads or skates, etc.) for 80% off the retail price.  You've got plenty of time AFTER growth spurts to buy new cross country shoes every semester.

7.  Straight-up School Supplies:  Sure, it might look like some emptied their kitchen junk drawer and sure, that's where some of this stuff might end up at your house, but….that's why we're here.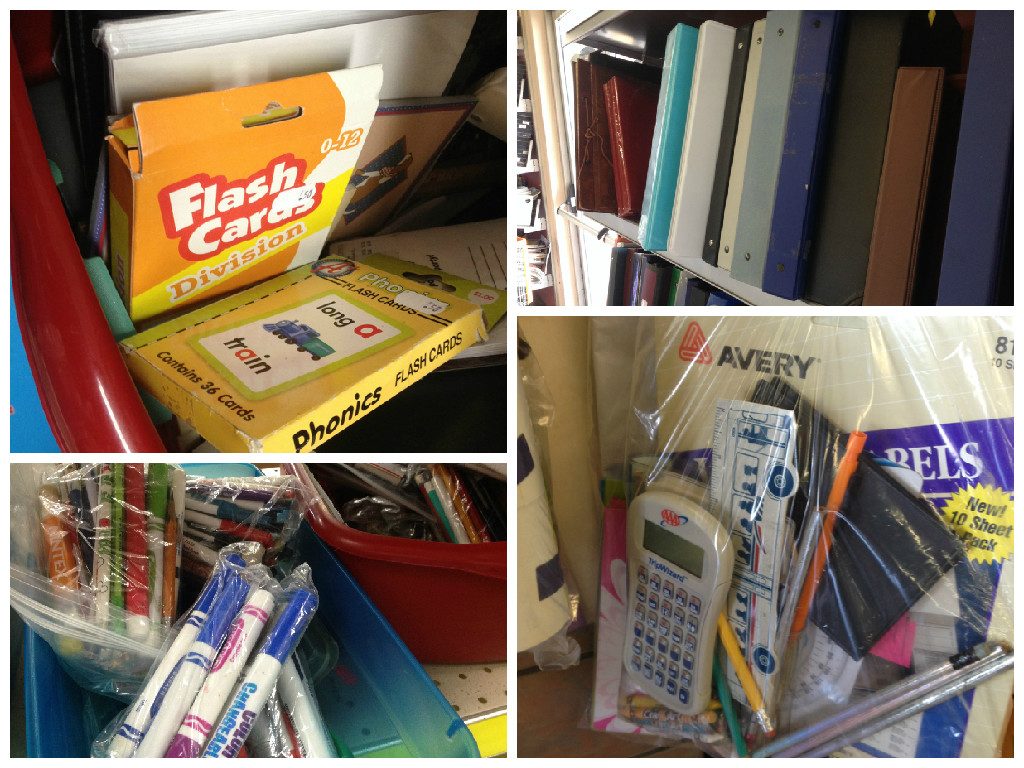 8.  Old magazines.  Hear me out:  you know the timeless collage project your second-grader will inevitably be assigned?  This mommy doesn't have a bunch of Family Circle's cluttering up her coffee table.  I have other stuff, mind you, but not magazines.  I found not only old magazines at the thrift store, but two shelves of National Geographics.  Arts and Crafts SCORE.

9.  Dictionaries and CliffsNotes.  For the three kids that use hard-copy resources.
10.  Got a college freshman?  Got a college freshman that expects Mommy to pay her way?  Super.  Head to the thrift store to decorate her dorm room.  You can find lamps, rugs, wall art, even unopened linens.  Then show her the Student Employment office.
11.  Got a college sophomore?  Got a college sophomore who still expects Mommy to foot the bill?  Come on Mommy….  Head to the thrift store to find some first apartment furniture.  It's less wasteful, it's less expensive and it will last longer than what you get at Target.  And…already assembled.  You're welcome, Dad.  Now might be a good time to check up and see if that degree he's working towards would pass the Mike Rowe test.  Because you'll probably want to stop buying school supplies at some point….