Zero Waste (ish) Halloween Costumes
I've been responsible for the children that came out of my body for exactly five Halloweens now and with two kids and three years of separation between them, minus one year abroad, that equals six eerie ensembles.
But I have yet to buy a new Halloween costume.  See exhibits 1 through 5:
Year 1:  Pumpkin.  Borrowed from a friend.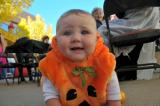 Year 2:  Lived in Panama, no Halloween (although this was her costume, pretty much year-round).*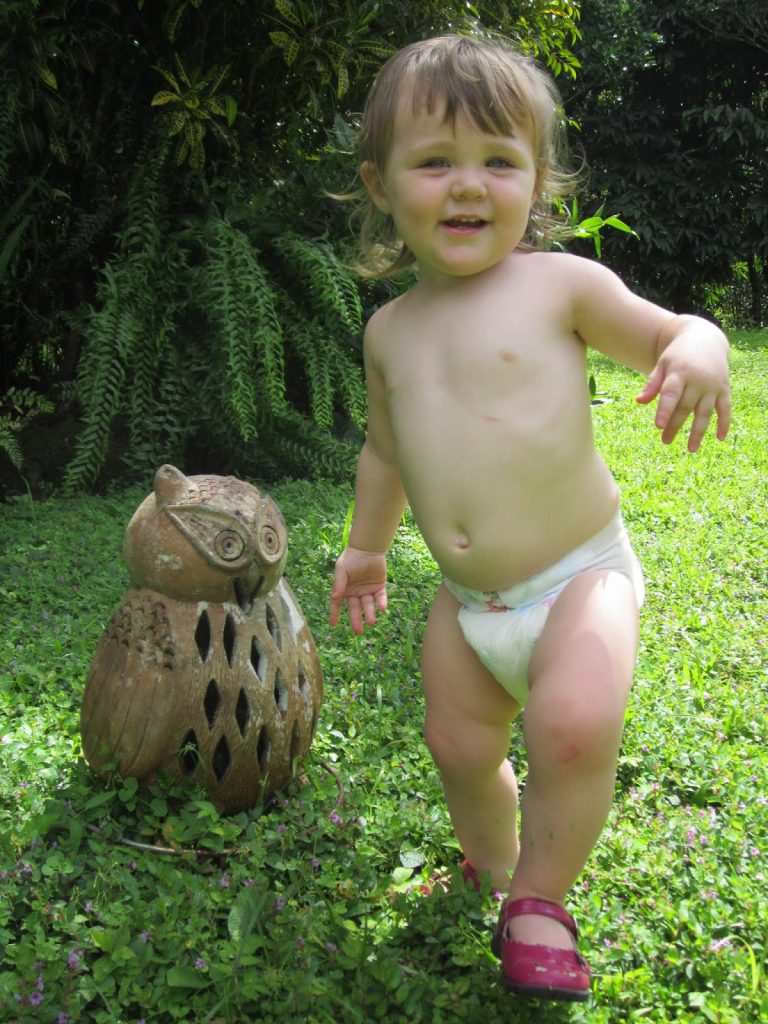 Year 3:  Pebbles.  Old clothes, cut some bangs and used a dog bone that went to grandpa's pup afterwards.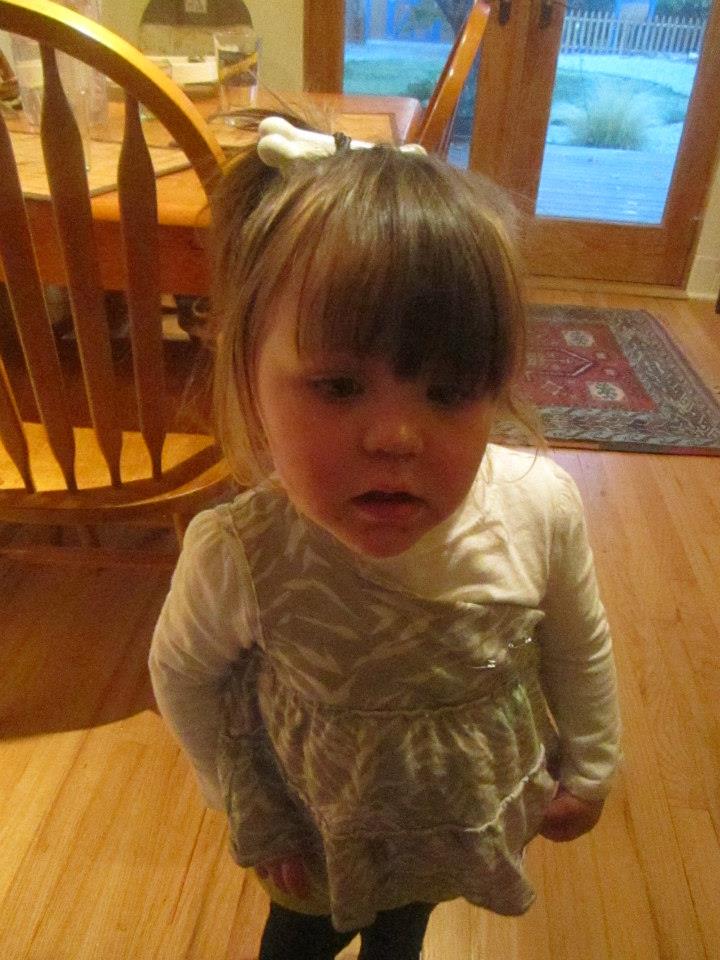 Year 4:  Lizard and Princess.  One borrowed from a friend (thank you and I miss you dearly), the other made up of various pieces from mommy, the thrift store and what looks like someone's birthday party.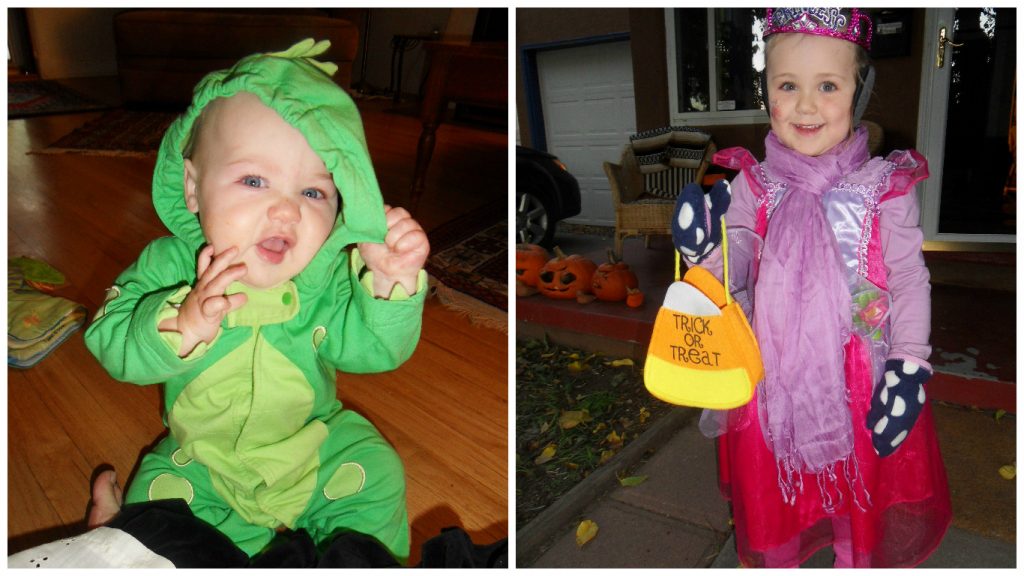 Year 5:  Witch and "Daddy."  Both from the used kids' clothing store.
And this year will be no different.  A rare treat, I let the girls model their costumes for me this weekend, a whole week before Halloween.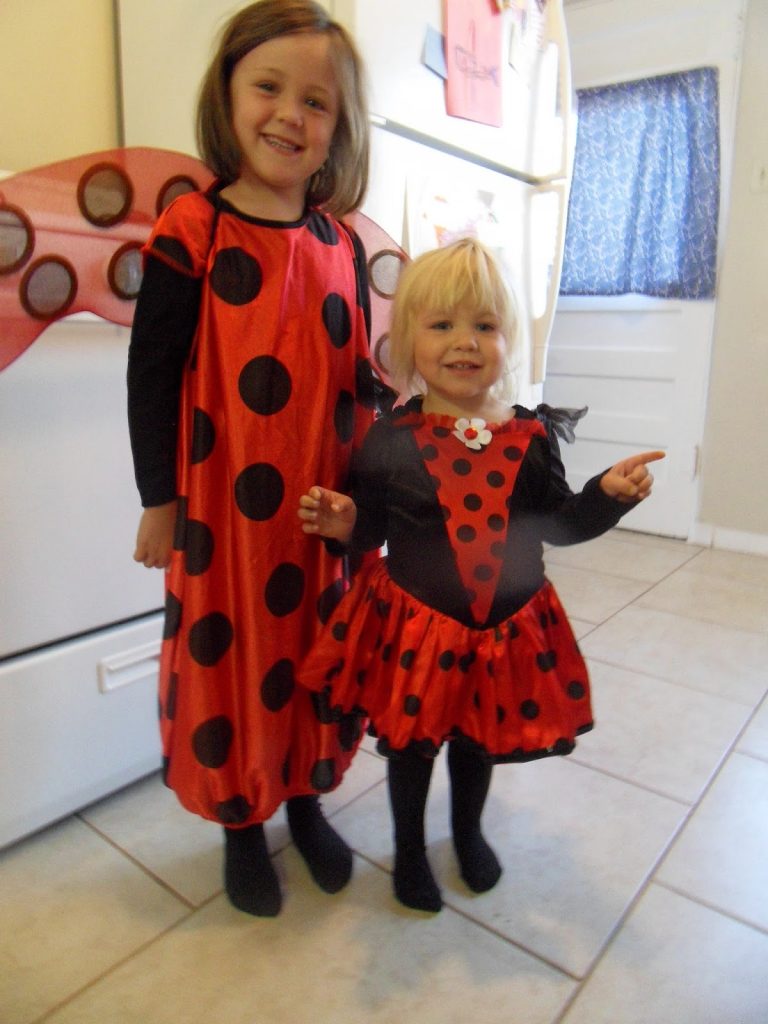 The costumes are from the same used kids' clothing store.  I did buy some black t-shirts and cotton tights new this year, which will be worked into the girls' wardrobes the day after Halloween.
And the day after that?  We'll probably sell the costumes back, sustaining the cycle – saving me money, keeping my possessions down and helping, just a tiny bit, to reduce some waste.
*Yes, that's a disposable diaper.  See this post.