Hints for Buying Granola in Bulk
In case you didn't read through the Homemade vs Bulk Granola comparison, here are some quick tips on buying granola in bulk:
1.  Bring a big container.
I just took this picture: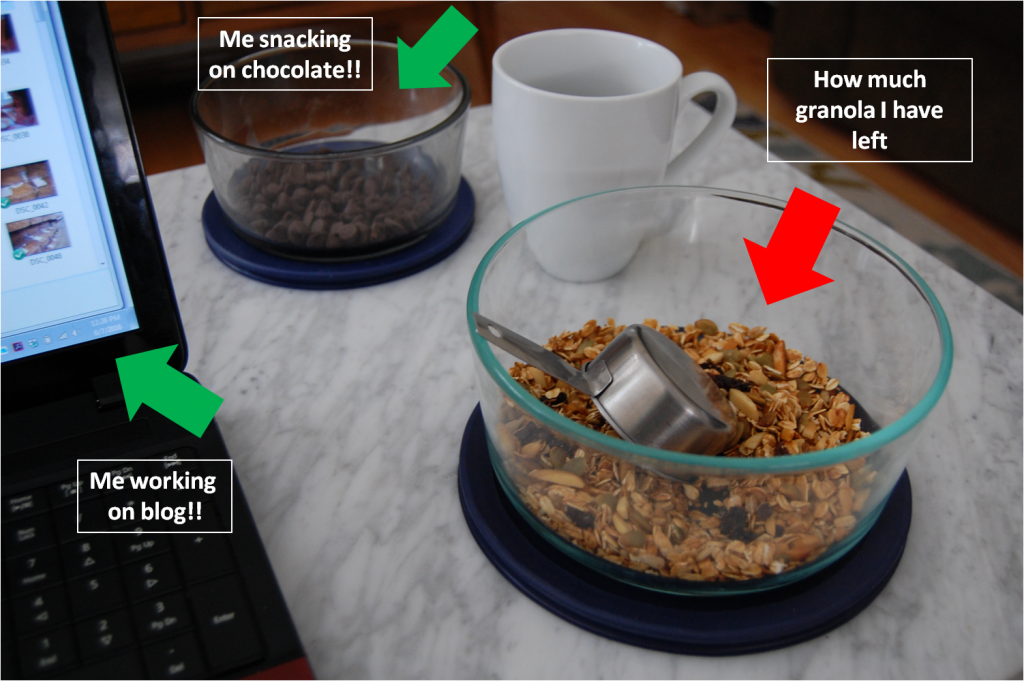 With just three of us, including two a decade younger than the legal driving age, we still put down a lot of granola in a week.
So when you find a granola flavor you like, bring a bowl big enough to get you through your desired length of sedentariness.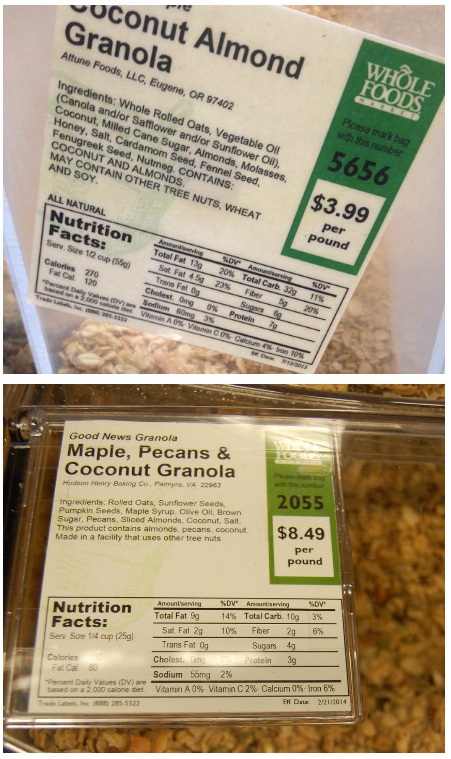 2.  Pay attention to price.
Bulk granola can be affordable.
Or…it can be acai berry juice expensive.
The more fancy stuff in your granola, like cashews or cranberries, the more it'll cost you a pound.
3.  Pay attention to sales.
A nice thing about bulk granola is you can shop around the sales.But…it might not hurt to (see #4):
4.  Pay attention to freshness.
I would
SAMPLE
 your granola before buying out the last eight pounds.  Especially
granola that's on sale
.  There's a chance it's been there for  months and the bulk gal/guy just wants to move it.
5.  Pay attention to sugar content.
Be choosy if you don't like sugary cereals.  Some of this bulk granola has more sugar per serving size that Fruity Pebbles.
The prosecution rests.
With a cup of coffee and handful of chocolate chips, of course.