Zero Waste Step #1: Go Through Your House and Find Stuff
The first step is to put away your wallet and take a long, slow look around your home.
Zero waste can start by assessing what you already own.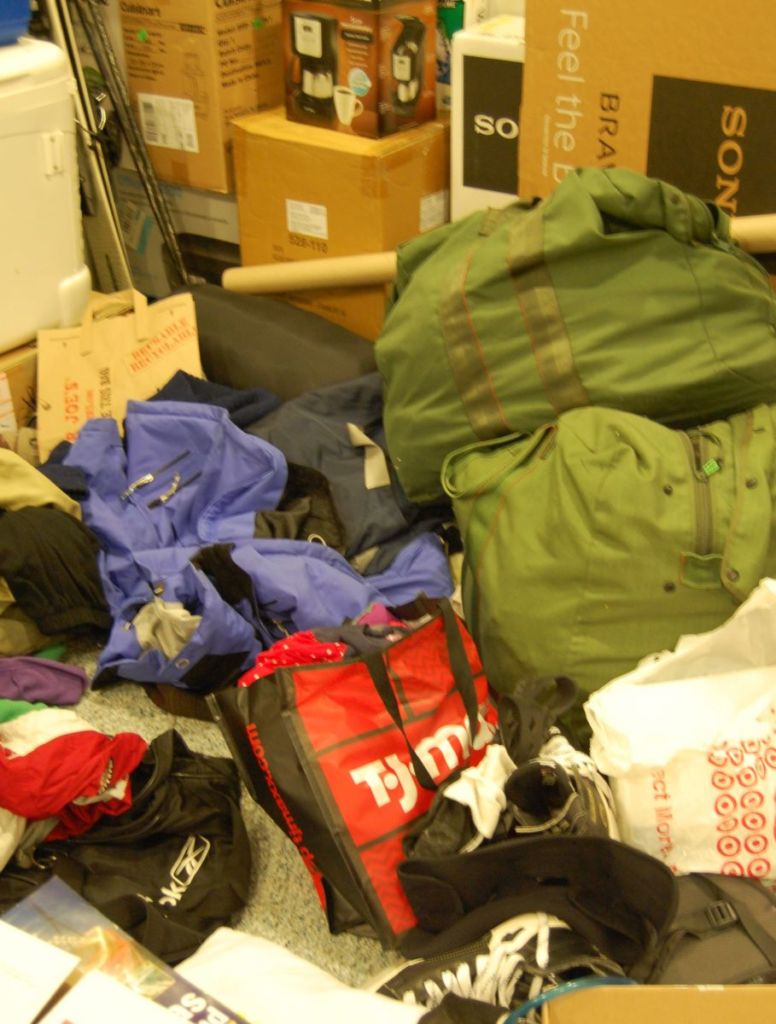 So go through your house right now, and complete a good mental inventory of your belongings. Good places to start:
basement or attic
the tops and bottoms of your closets
back of kitchen cabinets
back of kitchen drawers
These are all places where you can find those items that aren't being used but you thought best to keep for some reason.
What are we looking for?
Anything that can possibly be used for its intended purpose or otherwise!
Look for bags, for one. Bags you can use for groceries or to haul all that stuff to your kids sports games, or whatever. Go ahead, it can say TJ Maxx on it.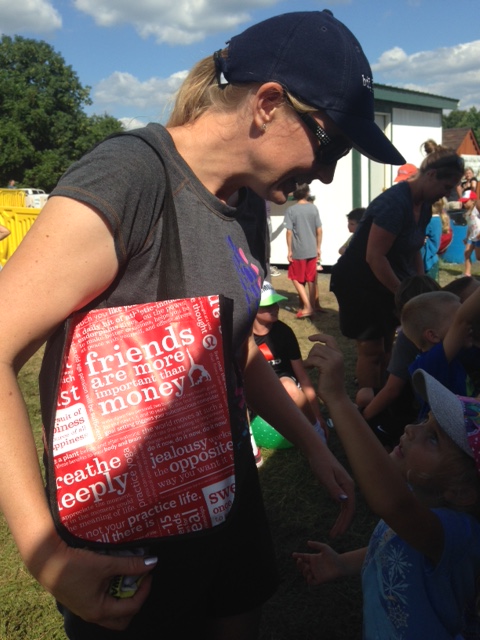 Please, please do NOT go out any buy anymore reusable grocery bags. Those grocery store-logo'ed tote bags you see for sale (for cheap! or even for free!) require a LOT more resources to make than the ubiquitous plastic bag.
So please look around for that red bag from Lululemon with all the inspirational quotes and put it to use.*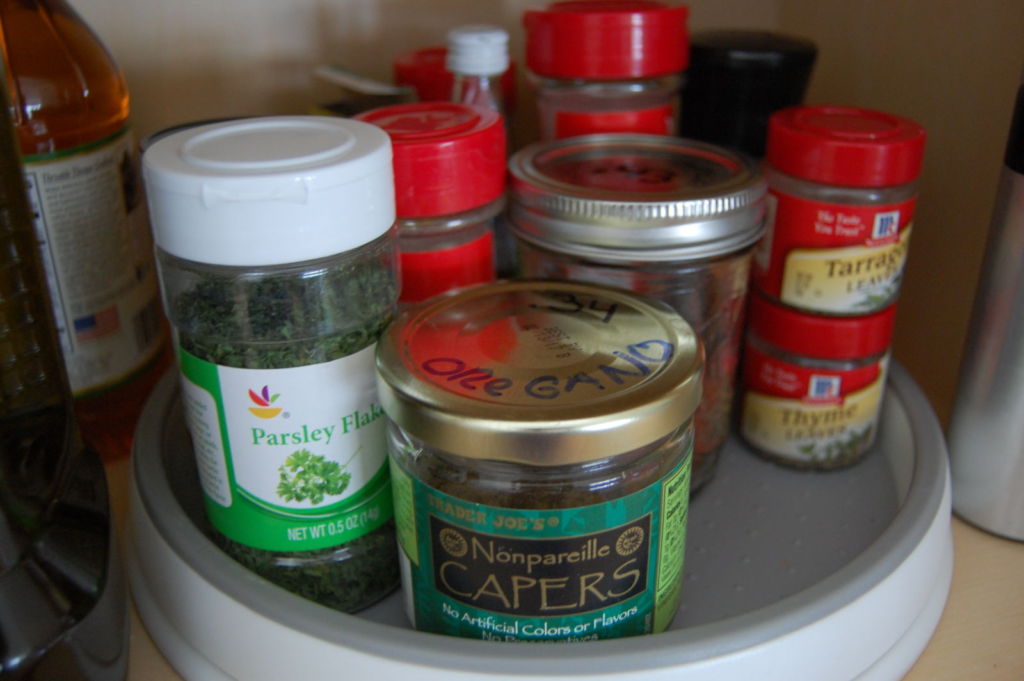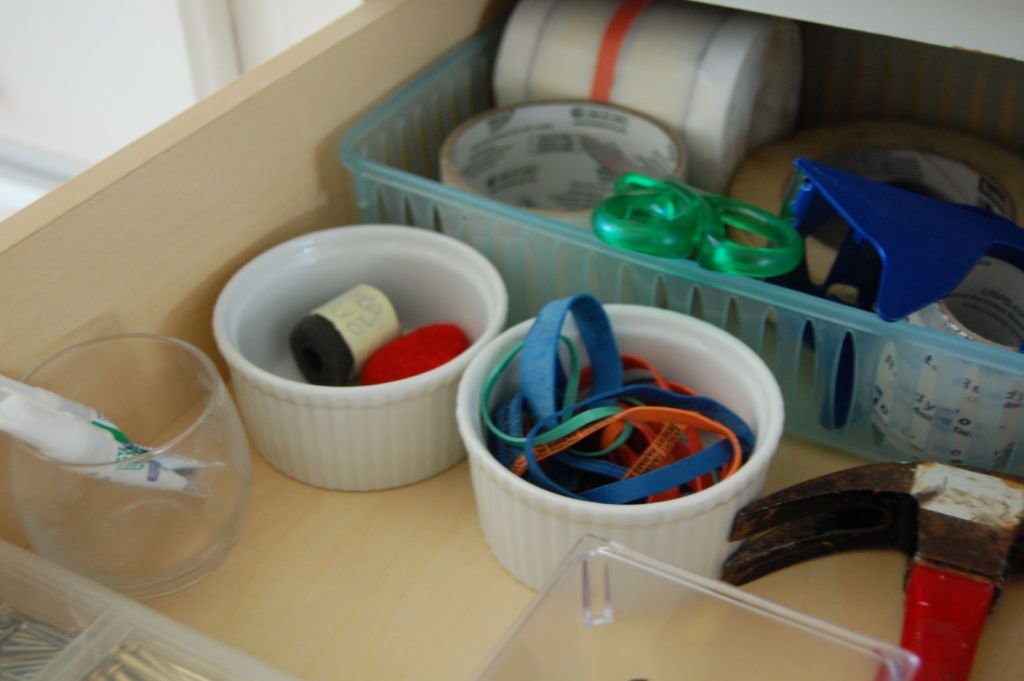 Here are some gems I found downstairs – two cutlery trays. One I use to organize the aforementioned junk drawer. The other is biding time in the basement until I find another use for it.**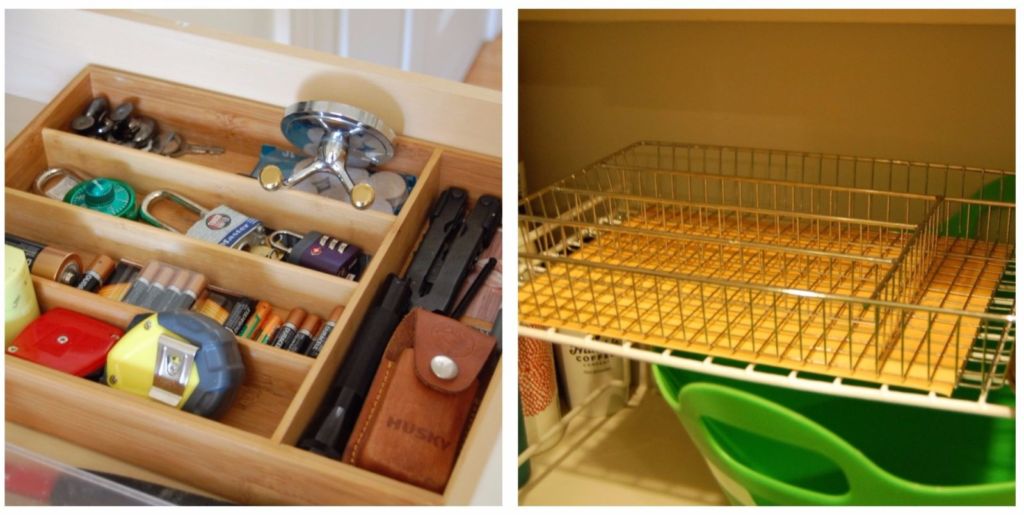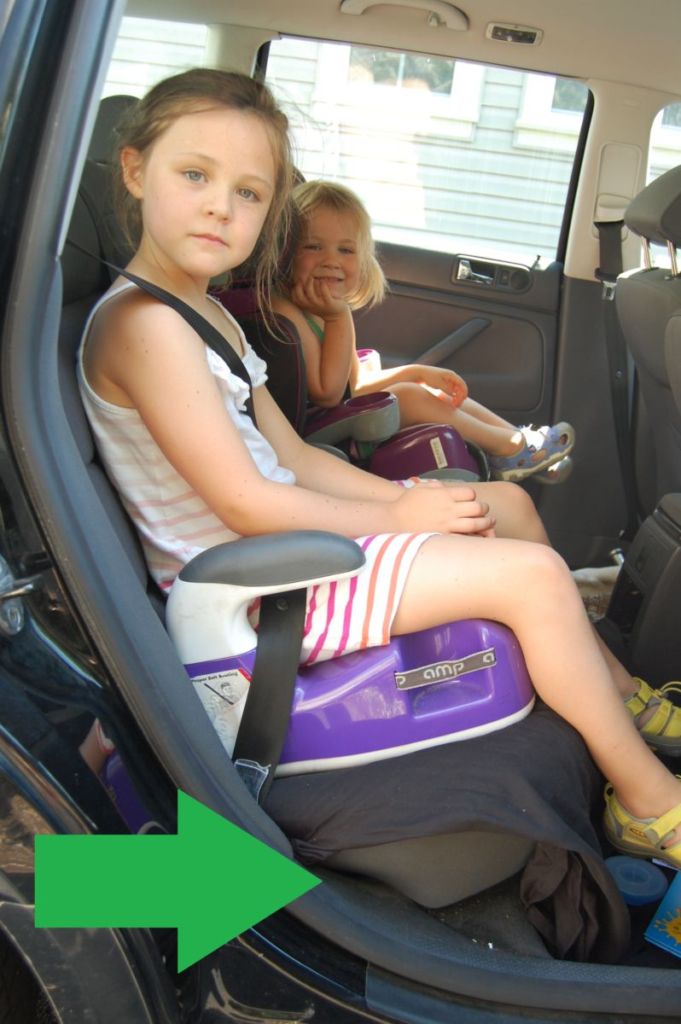 Consumable goods or stuff you can use up – food, shampoo, pens, sticky notes. Yes, all this stuff that is waiting to be, well, consumed. Pay extra attention to your freezer.
Extra linens? I line the backseat of my car (the messy part, where the kids sit, see?) with an old flat sheet. But they can also be used for impromptu picnics, as drop cloths, for making forts (you can even let your kids make forts with them, too).
Hit the garage. Look for garden supplies (especially planters), random bicycle helmets, and Phillips screwdrivers. Allen wrenches and flashlights are also nice scores.
Why Are we Doing This?
I'm not here to tell you how to store it, or what to throw away. That's for organization experts and minimalism bloggers (and bless those excellent people).
The point of this exercise isn't even to find new uses for your things. It is simply to TAKE STOCK of what you own, so you DON'T BUY it later. So you don't buy a reusable coffee cup when you already have one (or three). Or a coffee filter, or mattress bags, or even a USPS Priority box.

It's an easy first step that won't cost you anything but the time you've been telling yourself to spend on the basement anyway. Now get down there and send me a pic of that reusable bag I know you are going to find.
*This is a good one to use for damp lettuce or broccoli when you are trying to avoid using a plastic produce bag.
**This is obviously not a minimalist house. I have drawn on some aspects of minimalism into my life (especially toiletries), but clearly, this doesn't apply to my basement!