Zero Waste Step #3: Learn What you Can Recycle Locally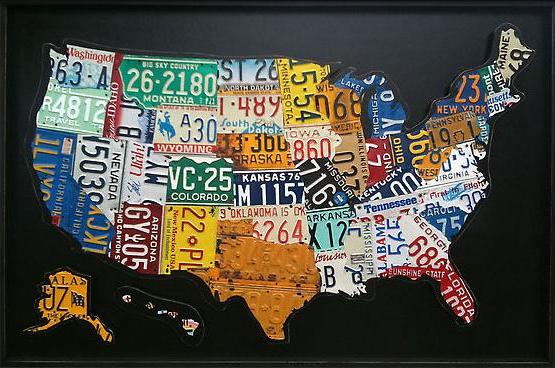 Okay, so you've gone through your home, taking stock of what you already own and you've started using up all the consumable stuff in your house. You are on your way to a Zero Waste mindset, learning how to consciously consume…and yet haven't spent a dime.
Now it's time to learn another tenant of Zero Waste: how to dispose of things responsibly.
My job is to fret about the vast disparities of recycling programs across the country. Your job is to simply learn what you can recycle out your front door.
Take the time to truly understand what you can and cannot recycle in your community so you:
don't waste your time (recycling non-accepted items)
don't waste the time of your refuge collectors (who have to sort through non-recyclables)
mistakenly purchase items packaged in containers no one in your area will accept
**mindfully consider what type of product packaging you DO purchase**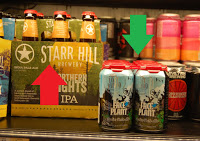 For example – let's say you like to drink beer.
And you live in Albuquerque, NM.
Albuquerque curbside recycling accepts aluminum cans, but not glass. So unless you don't mind driving all your sticky bottles to the glass depot once a month, cans might be your best bet.*

Here are some of questions I would ask my county:

Do they pick up curbside and what day?
Does it need to be separated?
What number plastics do they accept?
Do they accept glass?
What about aseptic containers (what you might buy almond milk in)?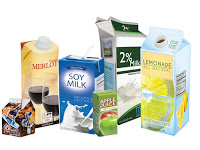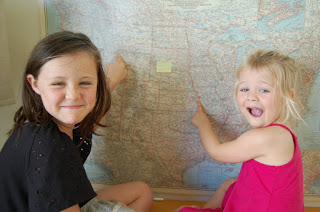 Just for kicks, I asked my girls to pick two random places on a US map.
The youngest picked Kansas City. Since there are two KCs, I decided to go with KCMO.
Kinda big, so I asked my friend who lives out there, to help me narrow it down to a suburb.
Turns out, she's lives in St. Louis. So, I clearly need to a) visit her and b) study some Missourian and Midwestern geography.

Let's look at Kansas City:
Do they pick up curbside and what day? Yes, once a week on your designated trash day. You need to purchase a recycle bin for $9.
Does it need to be separated? No!
What number plastics do they accept? #1 – #7.
Do they accept glass? No.
What about aseptic containers? Yes.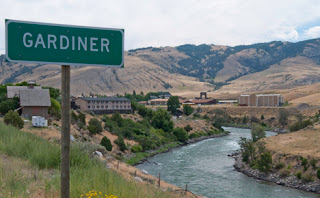 The oldest kiddo picked a rural region around Yellowstone National Park. Since I hail from Montana, I went for the closest town in the Treasure State, Gardiner, MT.
Recycling in Gardiner, and many, many places in the United States, requires much more effort than a weekly trek to the curb (a possibly over-looked issue among suburban environmental bloggers like myself).
In Gardiner, a family must collect their recyclables and schlep them up north an hour to Livingston, MT.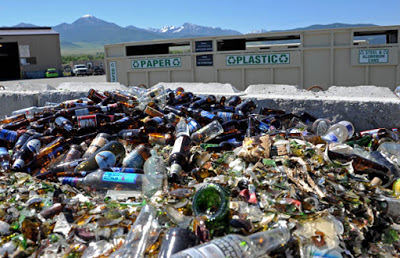 Once there, however, the 'givins' aren't too bad considering the low population density of the area.
Do they pick up curbside and what day? No, a road trip is involved.
Does it need to be separated? Yes.
What number plastics do they accept? #1 & #2.
Do they accept glass? Yes!
What about aseptic containers? No.
So as you can see, we have two completely different methods of household recycling. If you were to throw your Budweiser bottles in your Kansas City recycle bins, you might tick off your local garbage dude. Likewise, if you were to do the same in Gardiner, they'd be adorning your curb for quite some time as no one, save some angry neighbors with good aim, is going to do anything about them.
Please take the time to understand your local recycling guidelines. If you find yourself confused or overwhelmed, give the county a call and ask.  Heck, send me an email – I'll help out. No, seriously.  🙂
EXTRA CREDIT:
Use this link here to learn where you can recycle plastic bags in your area.
DOUBLE EXTRA CREDIT:
Take what you've learned about recycling plastics and paper and glass, and share it on your community Facebook page.
*Of course, if you really lived in Albuquerque, you would get your beer in a growler from one of the many, awesome local breweries. This mommy misses her Marble Wildflower Wheat.