How Not to Make Homemade Toothpaste
Homemade toothpaste is one of the easiest natural concoctions you can make.  In fact, it can be too easy.  Baking soda and water.  Baking soda and water in the bathroom will help you keep this out of the landfill: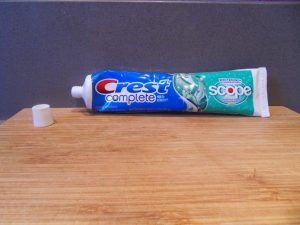 But it will also produce this from your four-year-old: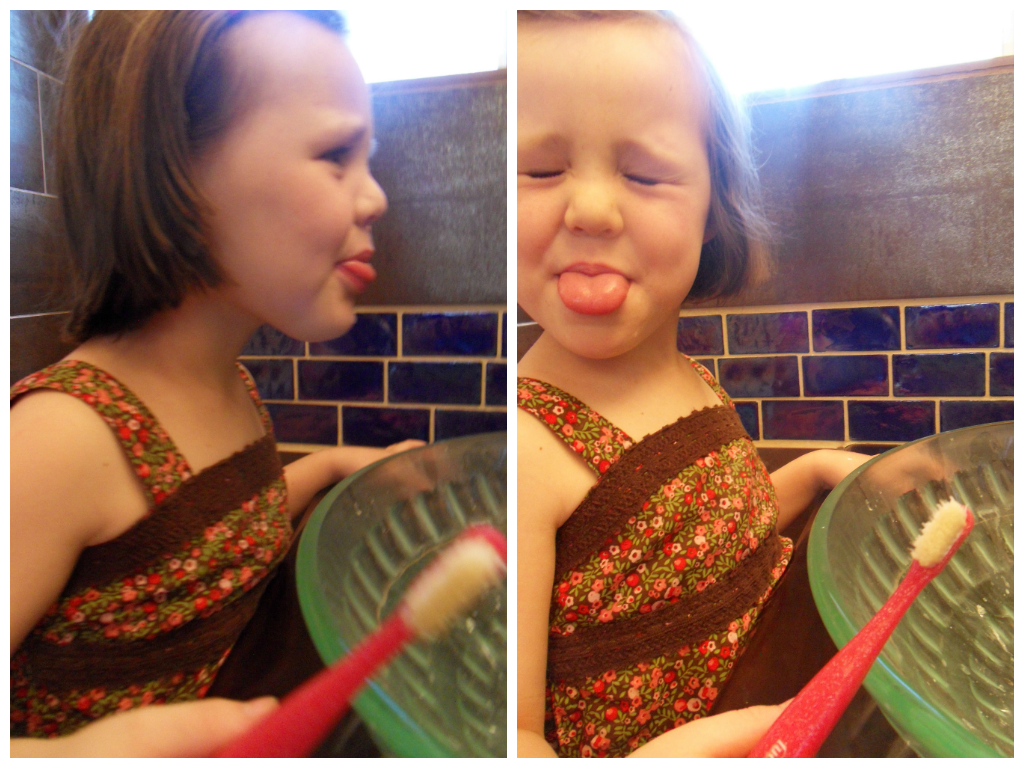 Apparently I'm a few ingredients short of success.  The adults in our family can handle the straight soda solution but I risk destroying my oldest's one good habit by removing her tasty, minty toothpaste.  And the ONLY reason the toddler lets me near her teeth is because of the sweet treat she thinks I'm giving her.  Clearly I'm going to have to introduce a few friends:
Stain remover, meet…
…flavoring agent, mentha longifolia.
Since the simplest option was a no-go, I'm going to need to figure out how to make essential oil out of the one thing we have too much of in the garden:  mint.  Then maybe I can start a weekly rotation of the homemade stuff on the kids.  Until then we stick with tube and accept another ZW Fail.