Zero Waste Homemade Bisquick – Waffles
Encouraged by this month's successful attempt to make not just passable, but delicious, pancakes from a starter, this week I wanted to tackle that other golden goodness that rules the weekend morning:  waffles.
One thing you'll notice about waffle recipes, is that they aren't as cut and dry as pancake recipes.  And by "cut and dry" I mean, literally, just cut the wet into the dry and be done with it.  Waffle batter usually requires more oil and the separation of an egg or two.
I finally came up with (decided on really, or more accurately, stole) this recipe: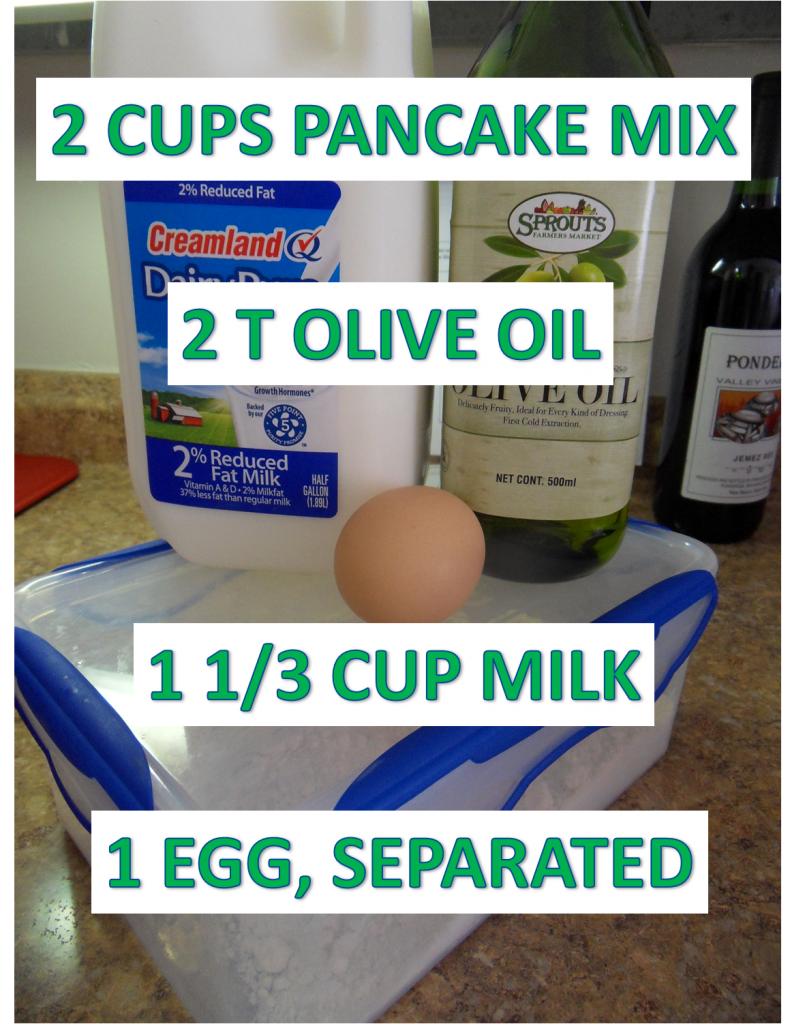 So, we did this.
First the milk.
Then the oil.
Then mommy separated the egg. And started whipping the egg by hand.
And the youngest got bored. Immediately.
We poured the batter on the hot iron. And when the waffles went from this:
To this:
The oldest magically appeared from her Tinkerbell-induced catatonia, for a taste.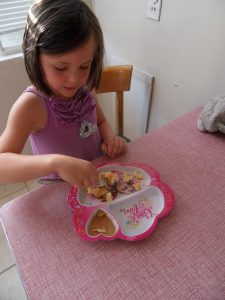 The results?  You know, not that awesome.  They were nice and crunchy on the outside and soft in the center, so texture-wise they weren't bad.  But taste?  Kinda bland.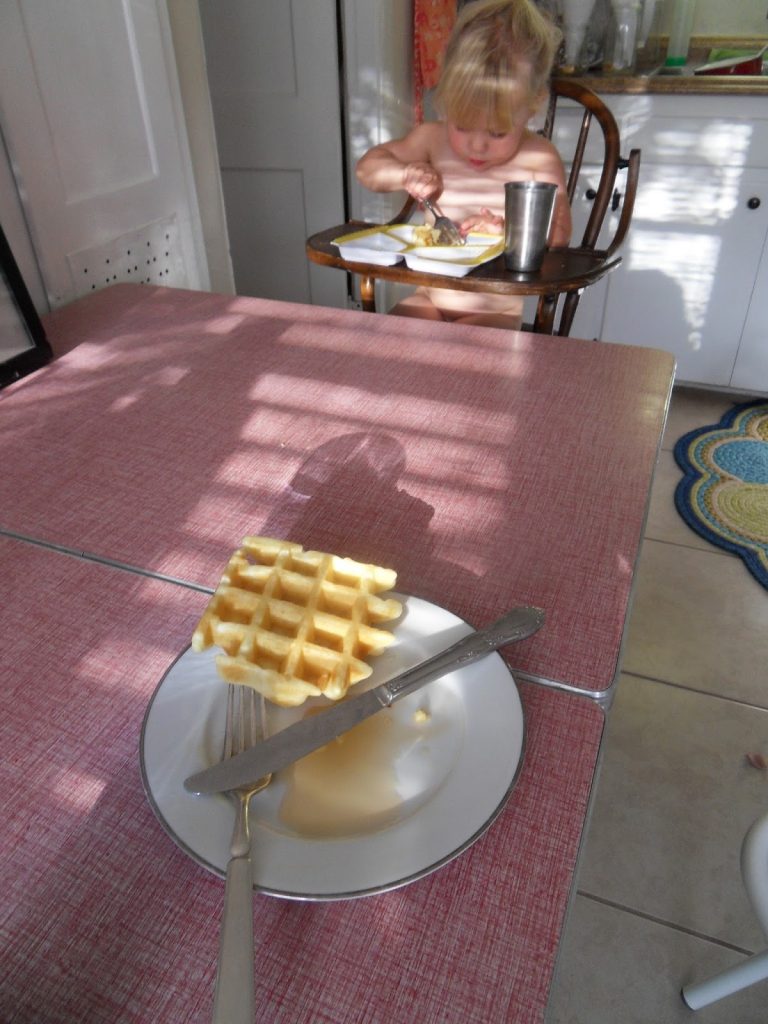 In the end, I'm not gonna use it.  I'll save it for pancakes (and maybe biscuits?) and go back to the tastier ingredient ratio that make waffles my favorite.
Also, to make really good waffles, I think you need to sift the dry ingredients, really beat the egg whites, then incorporate them separately from the yolks.  Whipping egg whites, whether by hand or by machine, takes time.  It's worth the effort though, in my opinion.  But since the whole reason behind pancake/waffle starter is to whip up weekend morning leisure with weekday morning efficiency, I think waffles are better left for the days that start with "S" or whenever your life presents you with a few lazy hours.