I'm starting to think that using TerraCycle as an individual recycler is a lot like people's first experience with cloth diapers.  They go out and buy a couple dozen diapers only to discover after the baby is born what a pain in the butt it is in actual practice.
Likewise, I had been happily purchasing some recyclable cereal bags over the past three months and now that I'm ready to recycle them I have realized it's not as easy or practical as I had imagined.
But I don't want to rag on TerraCycle.  They are doing good things.  They collect some of your trash, like Brita filters (which I have blogged about before), energy bar wrappers and mushy food pouches and turn them into things like backpacks and shower curtains.  One of the owners turned down much needed cash when the investors threatened to change TerraCycle's eco-friendly business model.  Good on ya TC.
But here's the catch:  TerraCycle isn't a single stream job like many of your curbside recycling services.  You gotta send all these things in separately, by "waste stream", to different locations.  Tom's of Maine takes the dental stuff, Malt-O-Meal takes the cereal bags, Garnier the beauty products, etc.
To recycle you have two options:
A.  Find a drop-off site.
B.  Mail in waste with a pre-paid UPS shipping label.
There aren't enough drop-off sites for most people (I live in the DC area and I can't even find one close by) so most people will probably have to resort to option A:
1.  Collect stuff.  Try to remove all the food or product but don't go to the trouble of washing it.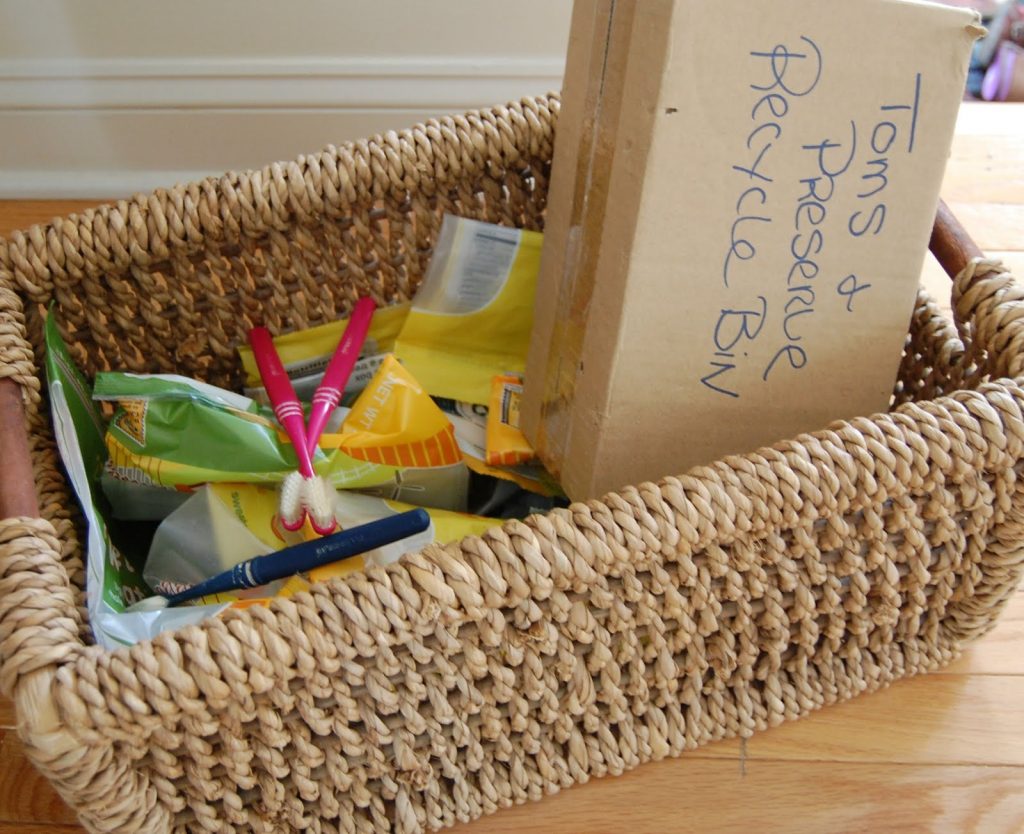 2.  Print out prepaid mailer label for the type of waste stream you are sending back.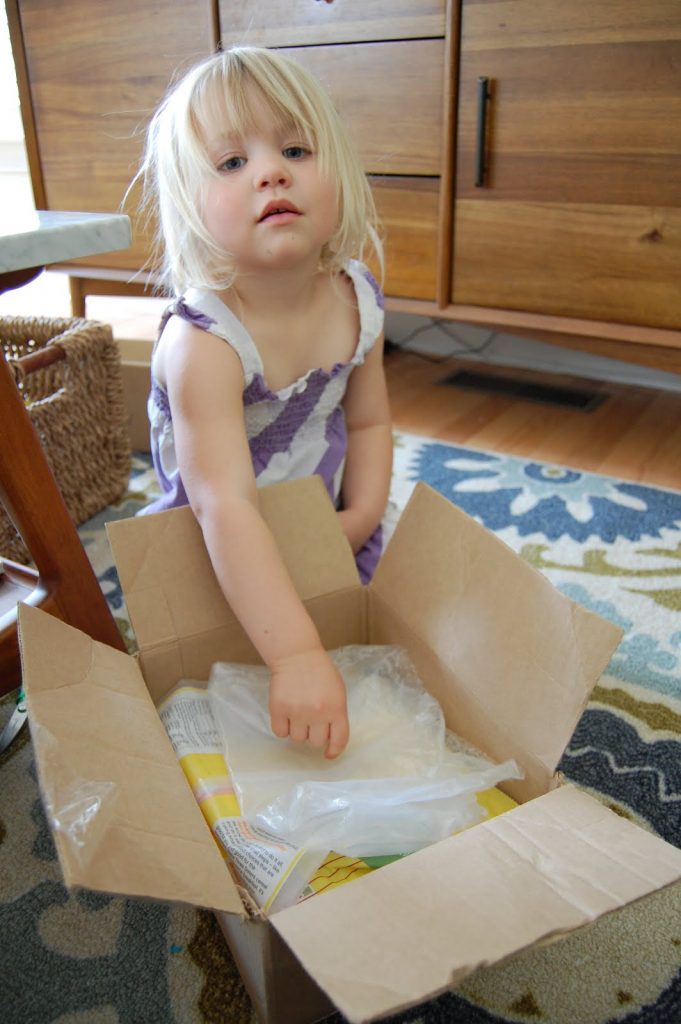 3.  Box up waste.  I included not just Malt-O-Meal bags, but also bags from other cereal boxes.
4.  Attach pre-paid label and hoof it down to the UPS Store.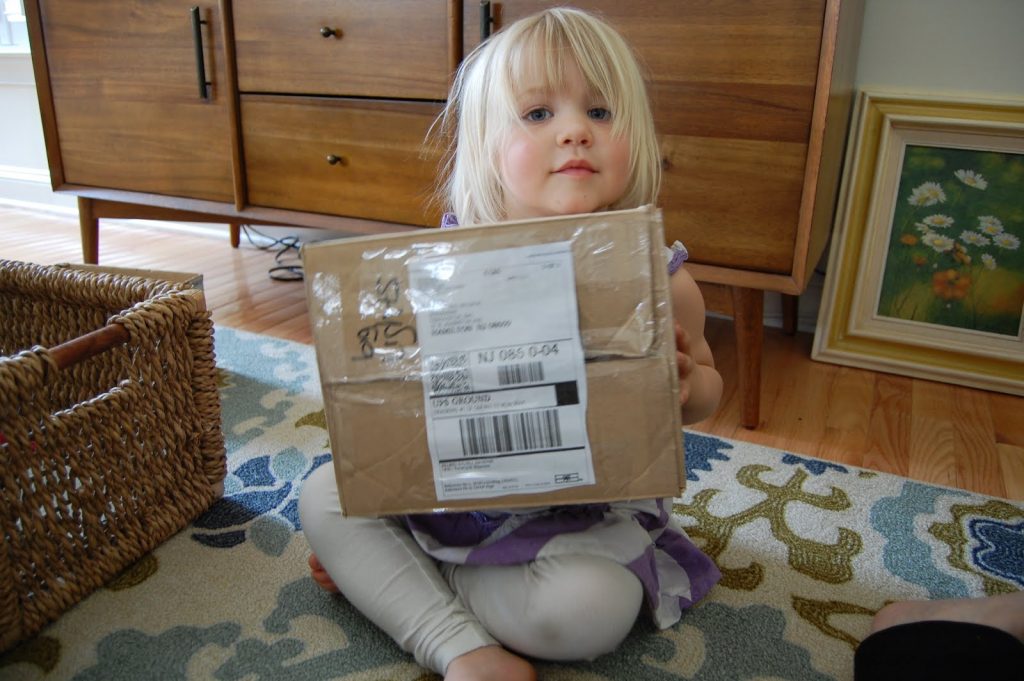 Oh but the tape I used and all the gas to ship it and shouldn't I have just not eaten bagged cereal in the first place?  Yah, I think so.
So, after this test run, this is how I plan to use TerraCycle:  only TerraCycle (as a verb here) products I feel I can't live without (toothpaste for the kids that won't use homemade toothpaste, shampoo and conditioner, and probably Scotch Tape dispensers) but continue to strive for actual Zero Waste in other areas (cereal boxes, deodorant and snacks).
I think TerraCycle is better suited for the community leader, I'm thinking a PTA-type mom, with connections to other moms with baby mushy food pouch or juice box waste.  That stuff would add up quickly and help give families a sense of the trash they are producing in the name of parenthood.  TerraCycle also offers cash donations to charities and schools when you turn in certain amounts of waste.
I know there will come a day when no one wants to buy a Capri Sun backpack.  So the lesson I took from the whole experience is don't let something's recyclability be your enabler to Zero Waste laziness.  Just because something is recyclable doesn't mean I can use it eco-guilt free when there are other, equally affordable options out there.